Microland conducts its business in a manner that is socially and environmentally responsible. We work with our customers, partners, and other stakeholders to deliver digital transformation that is sustainable and eco-friendly. Our employees are empowered to conduct business ethically and proactively manage the company's environmental, social, and governance (ESG) commitments.
Governance is foundational to our ESG practice. We understand that ESG is a social and business imperative and have embraced it by integrating the management and measurement of ESG programs into our planning and operations.
In 2023, Microland became a signatory of the United Nations Global Compact (UNGC). Being a signatory, Microland commits to embrace the 10 UNGC principles in the areas of human rights, labour, environment and anti-corruption. It will ensure inclusion of the 10 principles in the policies and practices within the organization, implement them, measure and report the progress in achieving them.

Click here to visit the UNGC website and learn more about our commitment.
Hear from our Leaders
Pradeep Kar

Founder, Chairman & Managing Director

At Microland, it is exciting for us to think about how we can ensure the health and safety of people, deliver social progress, and keep the planet healthy for generations to come. We believe that by bringing ESG to the center of our business, we can contribute to massive change without compromising economic success. It is extremely satisfying to see that our commitment to ESG goals is already transforming our business thinking.

Raja Gopalan

Director

Integrity is a core value at Microland, and we are committed to conducting our business transparently and ethically with timely disclosures to our business stakeholders. In addition, we intend to go beyond standard business practices by integrating ESG into our risk management framework to maintain trust and maximize shareholder value.

T.R. Srinivasan

Chief People Officer

As a global enterprise, we foster a culture of diversity, equity, and inclusion while embracing generational diversity among our employees. Our diversity charter, with its inclusive policies and practices, is the bedrock for the overall well-being of our workforce.
Recognitions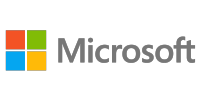 Microland Wins the Microsoft #BuildFor2030 Hackathon 2022
Microland has been declared a winner in the prestigious Microsoft #BuildFor2030 Hackathon 2022. Our entry titled "Smart Facilities & Sustainability using IoT" was selected as the winner for the Empowering Communities theme.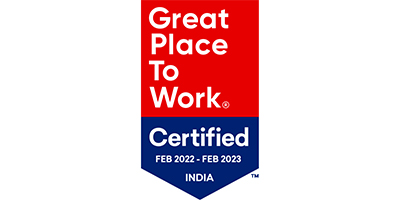 Microland is now Great Place to Work Certified™
Microland has earned the Great Place to Work® certification based on the positive feedback and responses received from our current employees. This recognition establishes Microland as a firm committed to providing exceptional employee experience.
Microland Awarded Silver Medal in 2023 EcoVadis Sustainability Rating
Awarded Silver Medal from EcoVadis for sustainability practices including environment, labor & human rights, ethics and sustainable procurement.
Our Sustainable Offerings