0

+

Cities

0

+

Countries

0

+

Jobs
Microlanders value input. Please share your thoughts
Deepak Sharma
Sep 09, 2019
An interesting interactive experience
Anshita Agarwal
Aug 22, 2019
Came here after checking the new video on the Employees Page. Interesting pitch. Will check out the jobs above
Sourav Nadella
Jul 31, 2019
An interesting interactive experience
Explore further with

Microlanders' speak...
Senior Service Delivery Expert
Sep 09, 2019
I remember my interview at Microland. When I came for the interview I was nervous. It must have shown on my face because the interviewer offered me water and helped me calm down! This helped me clear the interview and…become a Microlander!
An industry veteran and Microland leader :
Nov 09, 2018
Microland became the undisputed leader in networking at a very young age. As such, we were partners to some of the world's best brands. From the very beginning, we cared deeply about consistently maintaining leadership in everything we did. Leadership and consistency became part of our DNA.
You can't help but admire - and want to work for - a company like Microland.
An automation pro says...
Mar 21, 2018
It's amazing being a Microlander. The reason is simple: I have had the opportunity to be part of great teams who help one another learn new technologies and ensure that work is always successfully completed.
A US-based operations leader :
Aug 25, 2017
The unique opportunity to work in partnership with different organizations/clients within Microland, as well as the international exposure, have helped shape my positive outlook.
A subject matter expert in Security (and friendships) :
Feb 14, 2017
For me, Microland has been more than a job. It has provided a constant stream of opportunities to learn and grow and has created great friendships.
Do you find it passé to communicate via e-mail?
Sign up for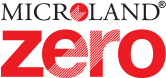 Our new digital forward applicant experience: coming soon!