Microlanders' Success Stories
Most dependable of all…
Jan 13, 2020
He has his own style of working, and he is the go-to person if there are things to be taken care of, especially from the support teams. Collaboration is his forte. Our clients vouch for his capabilities. It is no surprise that his team members also look up to him. On his part, he has groomed his team well, creating new career paths for each. He has a long journey ahead of him – and I know he will rise to every challenge, stepping out of his comfort zone to achieve greater heights.
Unlocking growth through hardwork…
Dec 16, 2019
The most hard working team member and has demonstrated deep focus, quality & commitment to assigned tasks. She can be often seen pushing herself and teams to meet the deadlines and has been instrumental in streamlining the sales operations for India which has been key for our growth!
Transformation leadership!
Nov 06, 2019
I remember him being the Six Sigma champion for one of the businesses just a few years ago. And what a transformational journey he has undertaken. From quality to full P&L ownership for the largest account we have. Plus, he moved to a new country to resettle. Kudos man!
The Terminator of the SBU
Jun 27, 2019
A person with a controlled and target oriented approach. What makes him extraordinary is his eye for detail. He can nail errors before they become issues. This guy is the Terminator of the SBU. He is there for you, supports you, fights for you, shouts at you (in a positive way), laughs with you…and lives with you. Can't expect a better team person than him!
A overnight success story of 20 years
May 28, 2019
A Microlander who has the best qualities: attention to detail; engagement with project team; straightforward in his point of view. All in all, such a good human being that his Saudi project team and customers still hold him in high esteem, years after he has moved on. His deep respect for the ML leadership has to be seen to be believed. For us, he's both a colleague and a friend for 20 years now, and a great sounding board...
Merging a deep understanding of customers and tech…
Apr 12, 2019
One of the best professionals to work with in a long career. Brings to his work extraordinary selling skills, the ability to build relationship at all levels, a deep understanding of customers and technology, and a thorough knowledge of the market. He is detailed, passionate and extremely hardworking - a rare combination.
A senior director who keeps the Microland flag flying high
Mar 14, 2019
This Microlander possesses the rare skill to anticipate and predict a client issue, thus enabling proactive measures ahead of any potential trouble. He brings a lot of weight to client engagement and keeps the Microland flag flying high and strong. A sheer delight as a team member.
Explore further with
Be Part of Communities @Microland
Cricket crazy…
Jan 03, 2020
Calling all cricket fans for Bagmane Premier League 3 - An annual tournament across different teams and departments in Microland!
Talking tech for fun...
Nov 04, 2019
Is there too much hype around AI ? Lets discuss the pro's /con's on our Tech forum!
Sing your heart out
Aug 01, 2019
There are shortcuts to happiness and singing is of them! Join the Music community and don't miss out on the Karaoke evenings and Friday Jam Sessions at Microland!
Shutterbug alert!
May 01, 2019
My passion is photography. Microland has been very co-operative in terms of providing me some flexibility when it comes to scheduling my shifts so that I can shift timing, so that I can get to the occassional shoot. This accommodation has helped me carry on with photography. One day I hope to combine my passion with my profession.
Kudos to Microland!
Mar 12, 2019
Huge congratulations to Microland Teams for successfully completing Oxfam Walkathons over the weekend. Kudos to all the team members and the support staff! We are all proud of the achievement and you inspire us! Very well done, Team Microlanders!
Bike club calling...
Jan 07, 2019
Members of the newly formed Microland Bikers Club (MBC) completed their first ride on the 6th of January, 2019. The journey was exciting and we got a chance to take in some beautiful scenery. MBC is still in its inaugural stages. Another ride is coming up soon. Join the club!
Do you find it passé to communicate via e-mail?
Sign up for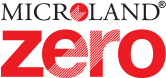 Our new digital forward applicant experience: coming soon!